Subscribe with Credit Card
You can subscribe to Tideways with credit card or with SEPA direct debit if you are a EU customer.
To pay with credit card, navigate to the Billing section. Each of your organizations is listed on the screen. Click the blue Subscribe button for the organization.

Then you can choose whether you want to pay monthly or yearly and whether you want to pay in Euro or US Dollar. NOTE: Only non-euro countries can select US Dollar as currency.
You can also change the licenses for your projects or add or remove projects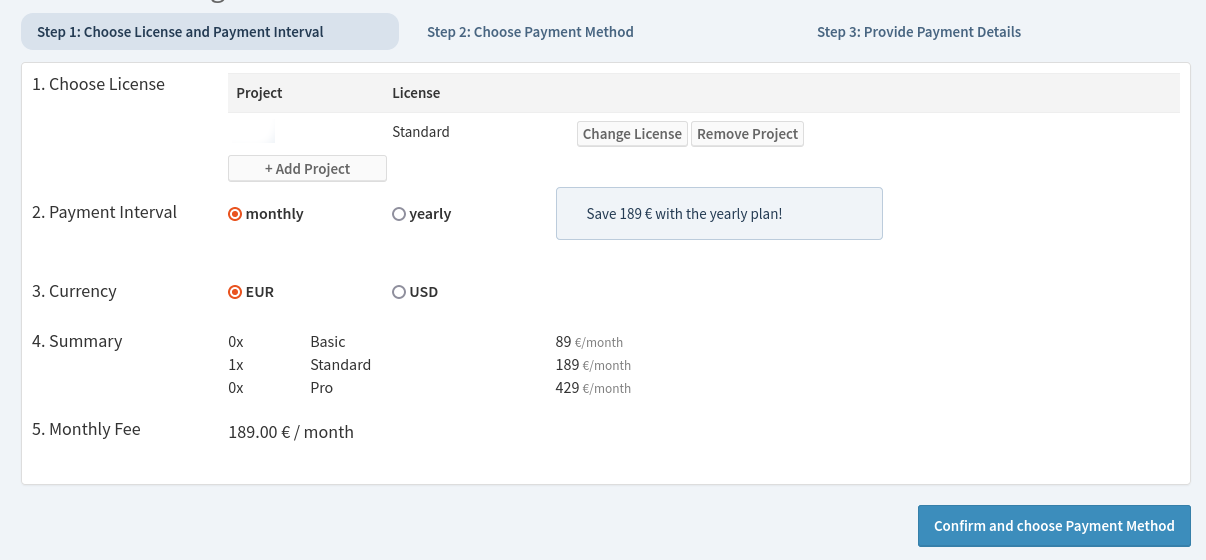 In the next step, you can choose Credit Card as your payment method.

Then you can enter your credit card details and click on the "Order with obligation to pay" button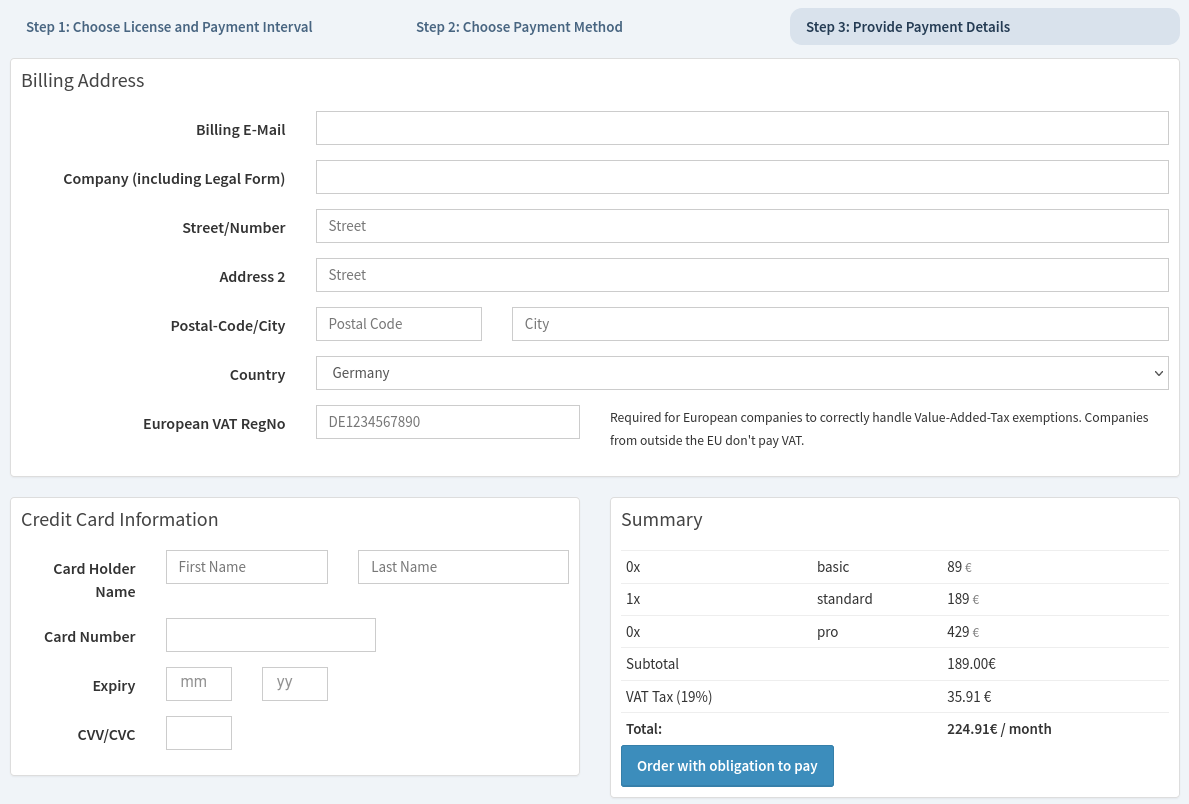 Now you can view your subscription: