Change your Invoice Emails
You can see where the invoice emails are currently sent to on the Billing Details Screen. You can change the invoice emails by clicking on the button "Change Invoice Emails".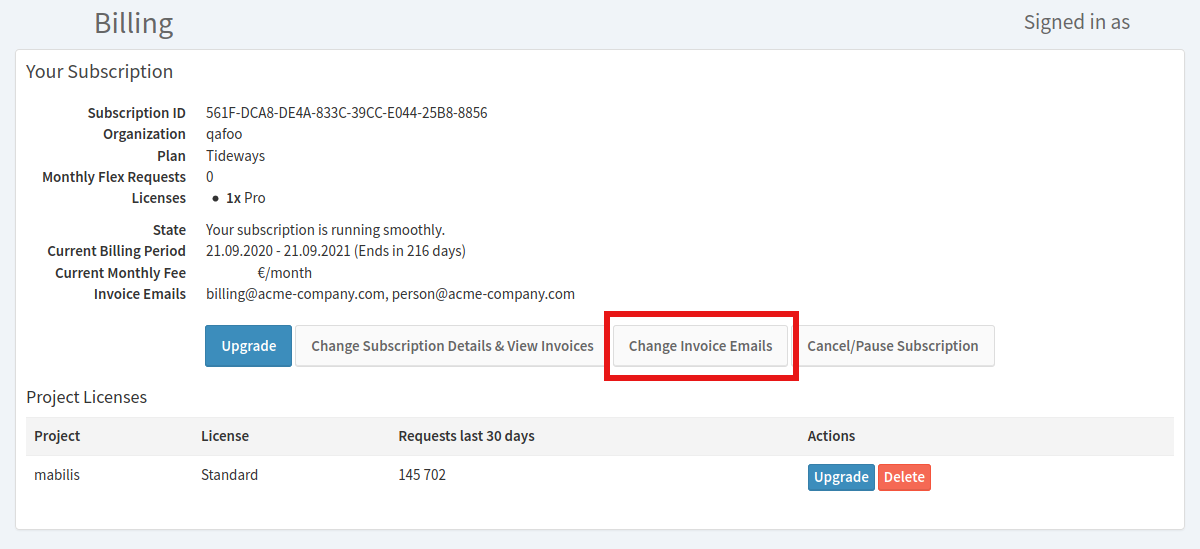 The following screen will open. Here you can list all emails, that should receive the invoice email as a comma seperated list.