E-Mail
Every notification can be received via e-mail, the most classical of all notification channels. E-Mail notifications are automatically enabled on your organization upon creation with the owner of the organization as sole recipient.
For the e-mail notification there are two primary settings to configure:
A list of e-mail addresses that should be the receiver of notifications. These can be independent of the list of users that are members of the organization.

A checkbox that controls if all members of the organization should receive notifications through this e-mail integration. Each member can configure individually not to receive notification e-mails.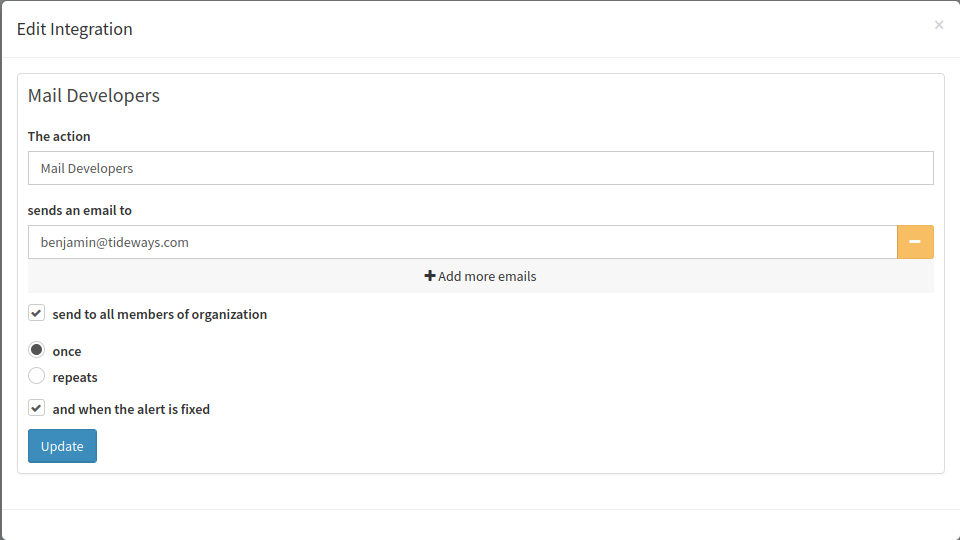 Configuring E-Mail Notifications as User
As a user you can opt-out receiving e-mail notifications that an organization admin has subscribed you to in the Account & Settings screen.
Toggle the "Receive Alert Notifications via E-Mail" checkbox and save the settings afterwards.