Trace History
On the history screen, click on the "Traces" tab to see all historical traces of the selected day, week or month.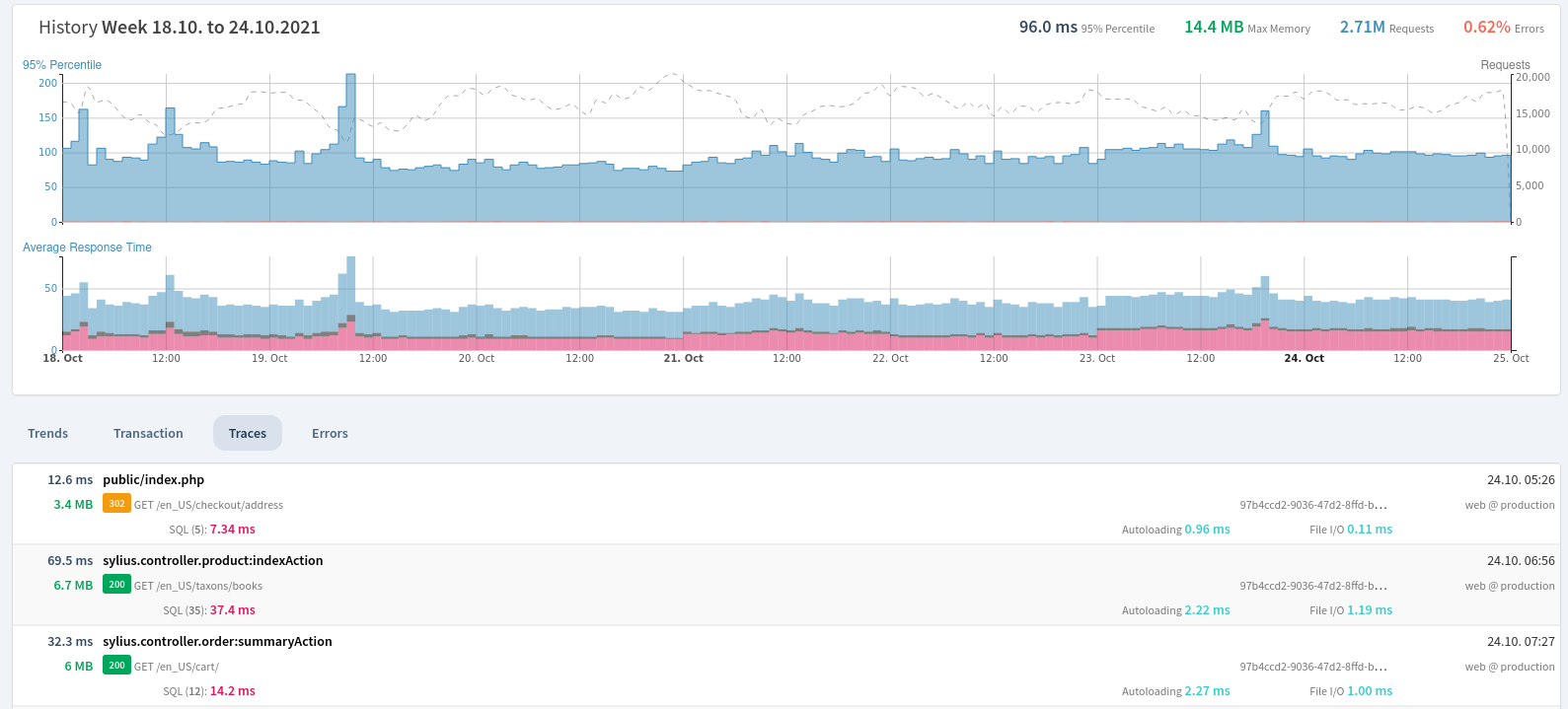 Traces are selected by looking at the highest impact transactions for a day and finding a trace that is as close as possible to the worst response (95% percentile).
Limits
The following limits of historical traces are collected for every service with activated history and weekly report per day.
| License | History Traces / Service / Day |
| --- | --- |
| Basic | 0 |
| Standard | 1 |
| Pro | 5 |