PagerDuty
PagerDuty is an incident management platform that provides incident notifications via email, push, SMS, and phone.

Tideways can forward alerts for response-time degradation and failure rate increases directly to PagerDuty.
Configuration
To integrate PagerDuty with Tideways go to the "Integrations" page on Tideways by clicking on the dropdown in the top right, selecting Organizations, then Integrations and finally the button to add a new Integration.
In the following dropdown select PagerDuty and the following screen will show with a green button to start the integration with PagerDuty.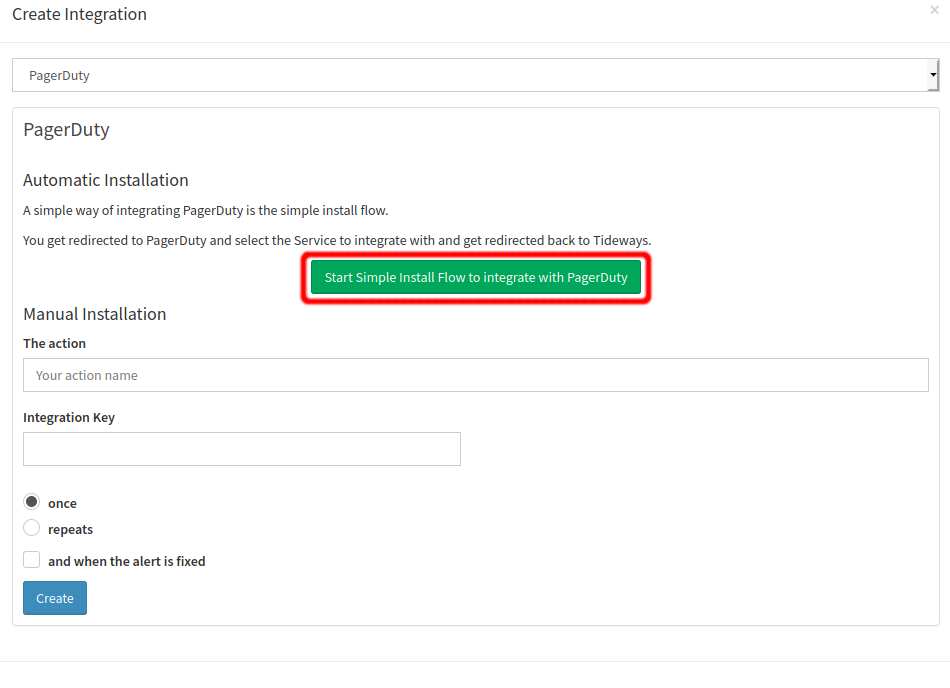 Follow the simple install flow process, then you will be able to select which "PagerDuty Service" to connect Tideways to: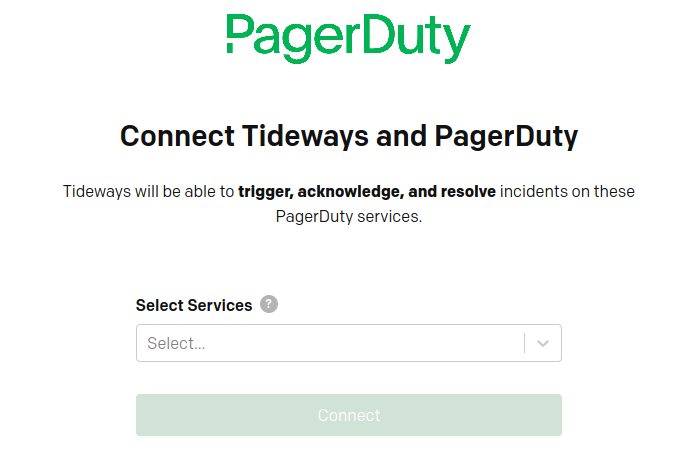 Select the Service to connect to and confirm by clicking Connect. You will be redirected to Tideways and the integration is completed.
Alternatively Tideways allows you to manually integrate PagerDuty by copying the Integration Api Key into the right configuration field and saving the integration.