Billing and Invoices
After subscribing to Tideways, we send a monthly or yearly invoice attached as a PDF to the invoice e-mail address, entered during the checkout. The Tideways UI allows viewing of the billing details, all invoices, and making changes.
In the top navigation click Settings  Billing.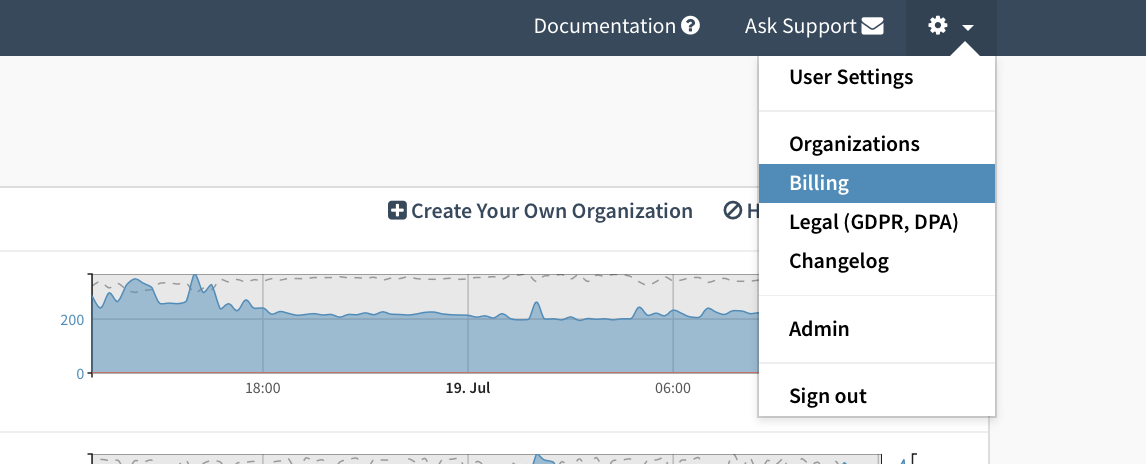 Each of your organizations is listed on the screen.

Click on "Details" to continue for a selected organization.
Finally, click the Button Change Subscription Details & View invoices. A screen opens with subscription, billing information, and invoices informations, as in the following screenshot.