Cancel Your Subscription
You can cancel your subscription directly from the billing details page. For that first navigate to the Billing Details Screen and click on the button Cancel/Pause Subscription.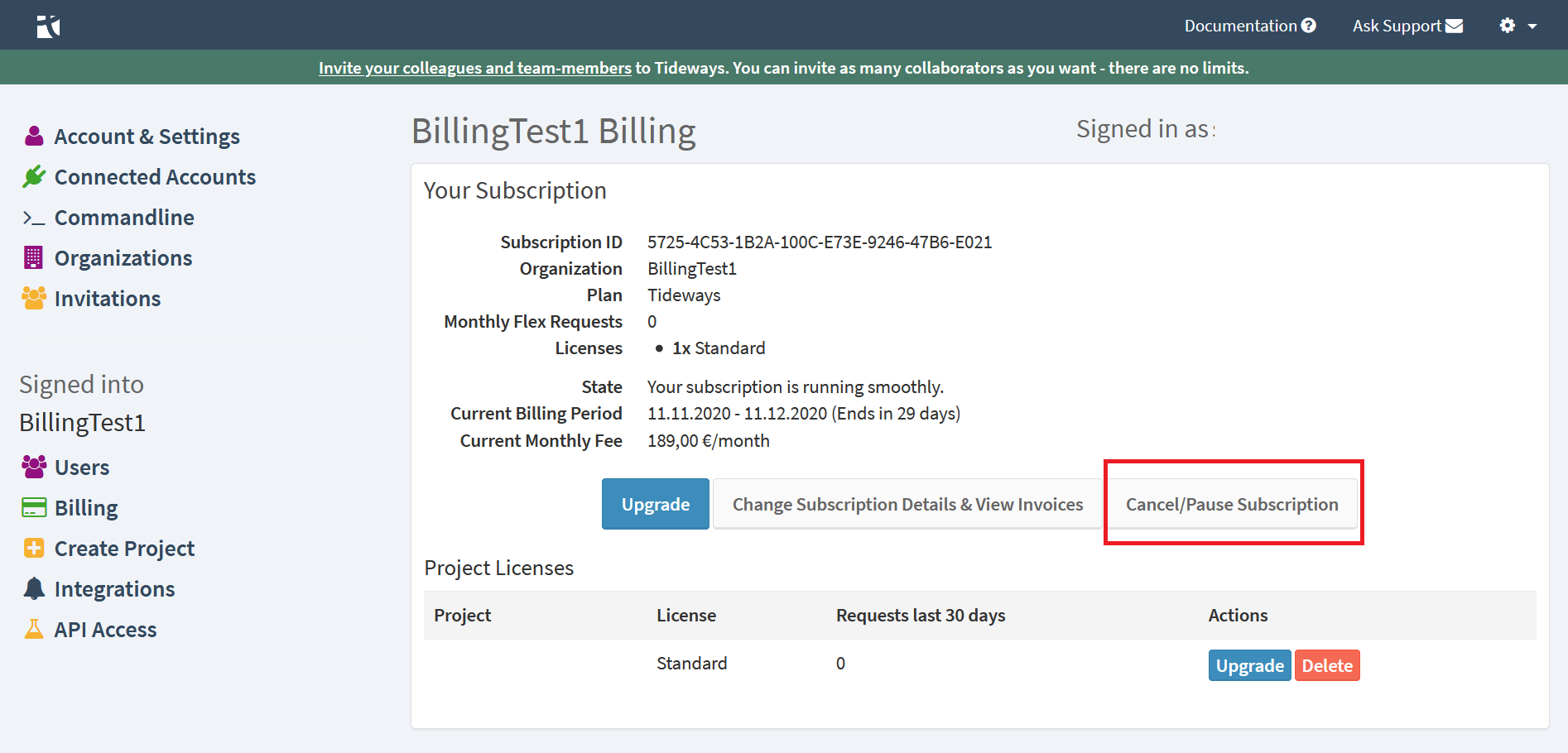 Then click on the button Cancel Subscription.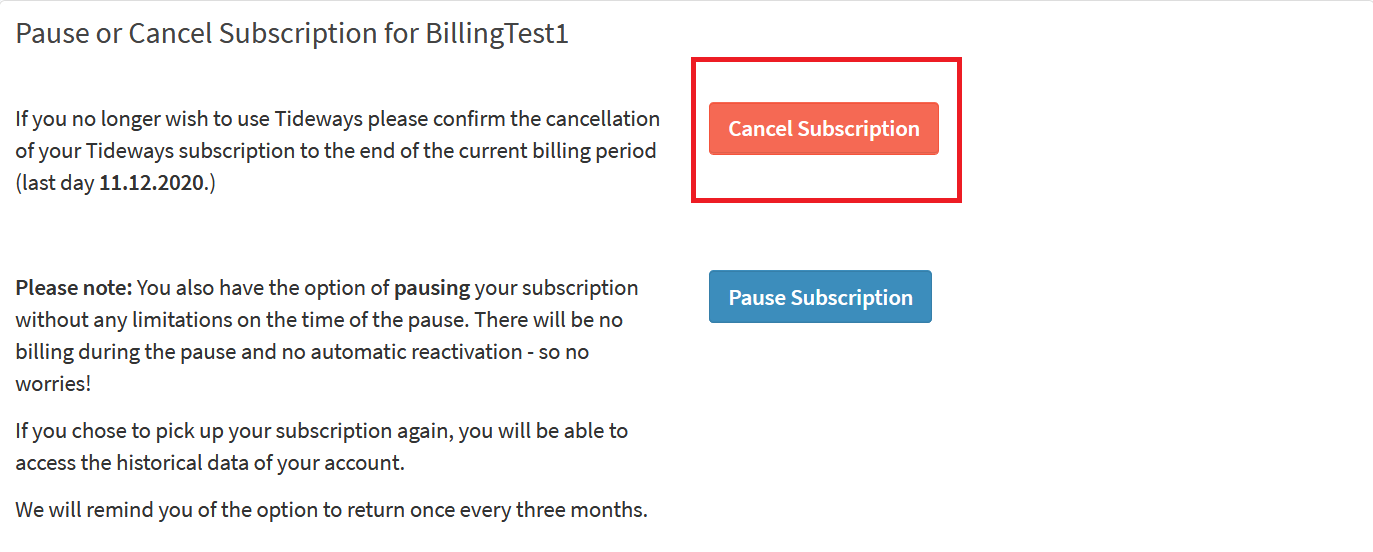 The following screen will open. It will be helpfull for us to know the reason why you are cancelling your Subscription. We will be happy when you give us your feedback.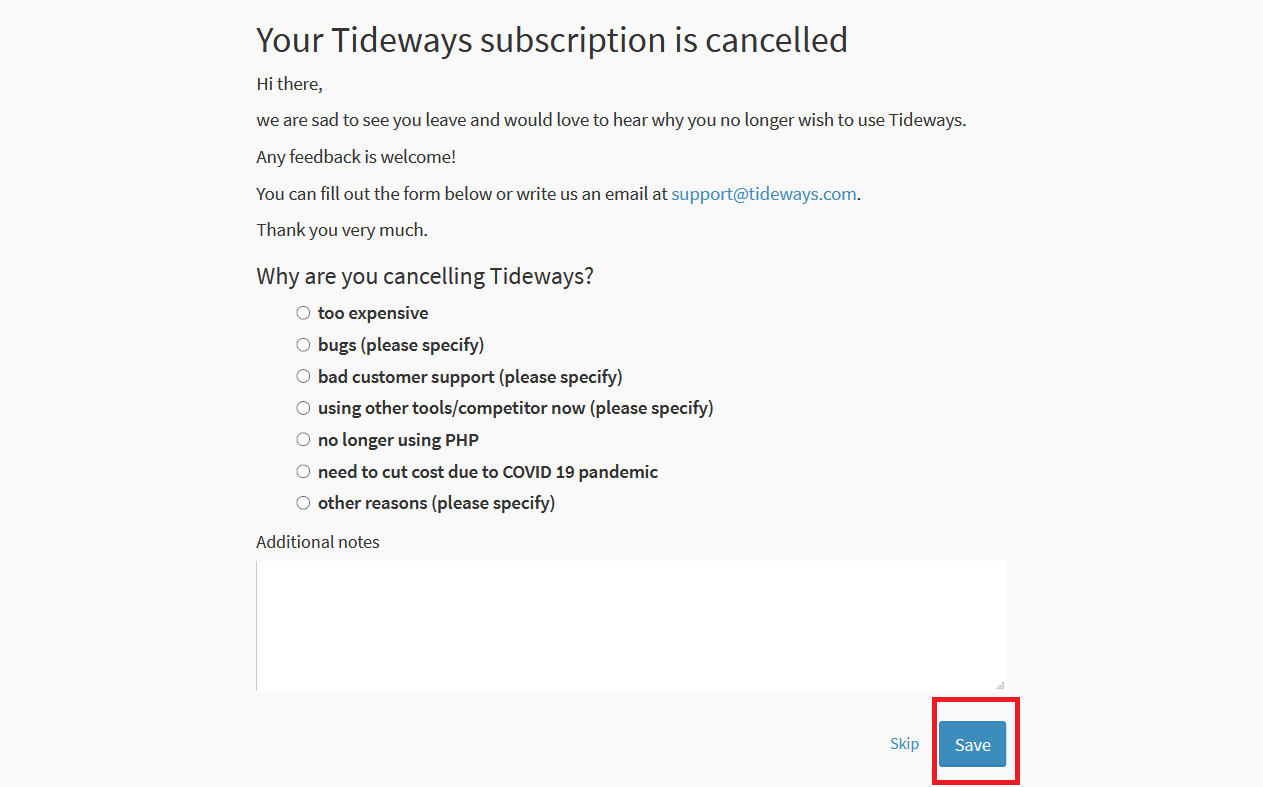 Now you have successfully cancelled your subscription.